Do you Think Big For Your Business?
Your chance to win $20,000 of VMware software and services
Increasingly small and medium sized customers are telling us that their use of virtualization has moved way beyond just saving money through consolidating servers.
More and more, virtualization is being seen as a way to simplify IT and transform businesses. The latest research by Canalys tells us that small and medium companies are planning to accelerate their adoption of virtualization with twice as many SMBs heavily virtualized by 2014, as they look to drive efficiencies and move towards IT as a Service.
Every day we hear how virtualization is helping people shape and drive the direction of their organisations – whether it is quickly opening a new branch office to respond to market needs, launching new products and services, or helping employees with new more flexible ways of working.
For every organisation we hear from, we're sure there are dozens more who have great ideas that they'd like to develop, and that's why we're launching this competition: "Thinking Big For Your Business".
If you have an idea of how virtualization and cloud computing could be used not just to cut cost, but to really transform your business, we'd like to hear about it. And if our judging panel think your idea is exceptionally creative and workable, you could be in with a chance of winning $20,000 of VMware software and services to turn your idea into reality…
You can read our winning tips on the EMEA blog [here].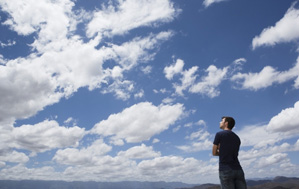 Solve your most pressing IT challenges with VMware's proven virtualization solutions built for the growing business
Read our EMEA SMB blog to understand how you can harness virtualization and cloud computing
Find out how SMBs are transforming their business through IT with increased agility, reduction in costs and improved business continuity